Emma Watson was the belle of the ball Thursday night.

For the world premiere of Beauty and the Beast, Watson joined her co-stars Luke Evans, Josh Gad, Gugu Mbatha-Raw, Audra McDonald and Dan Stevens on the red carpet at the El Capitan Theatre in Hollywood. Watson modeled an Oscar de la Renta pantsuit (featuring an on-theme rose brooch), Burberry heels, Adir x LeletNY hair accessories and Catbird and Anita Ko jewelry.

The actress also wore jewelry from her personal collection. After 16 years in the industry, getting red carpet ready hasn't gotten any easier. "I have to be really honest with you: This takes a village," Watson exclusively told E! News' Sibley Scoles. "This takes like 10 people; I do not look like this normally—not even close. Not even close! I work with a very talented team."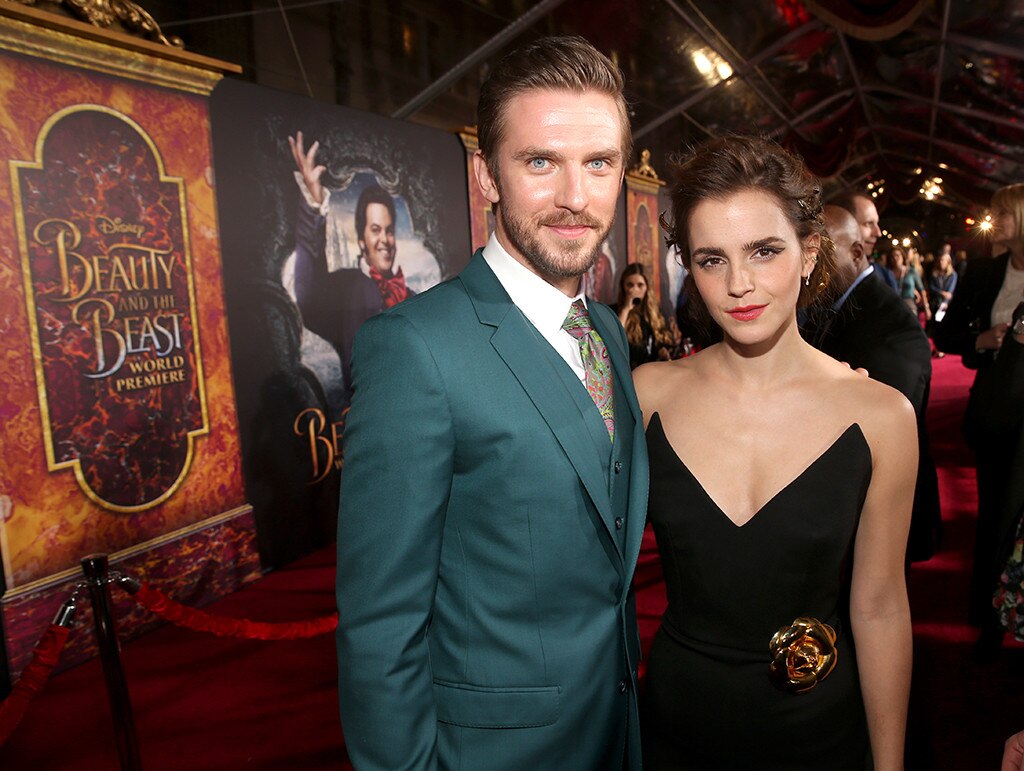 Jesse Grant/Getty Images for Disney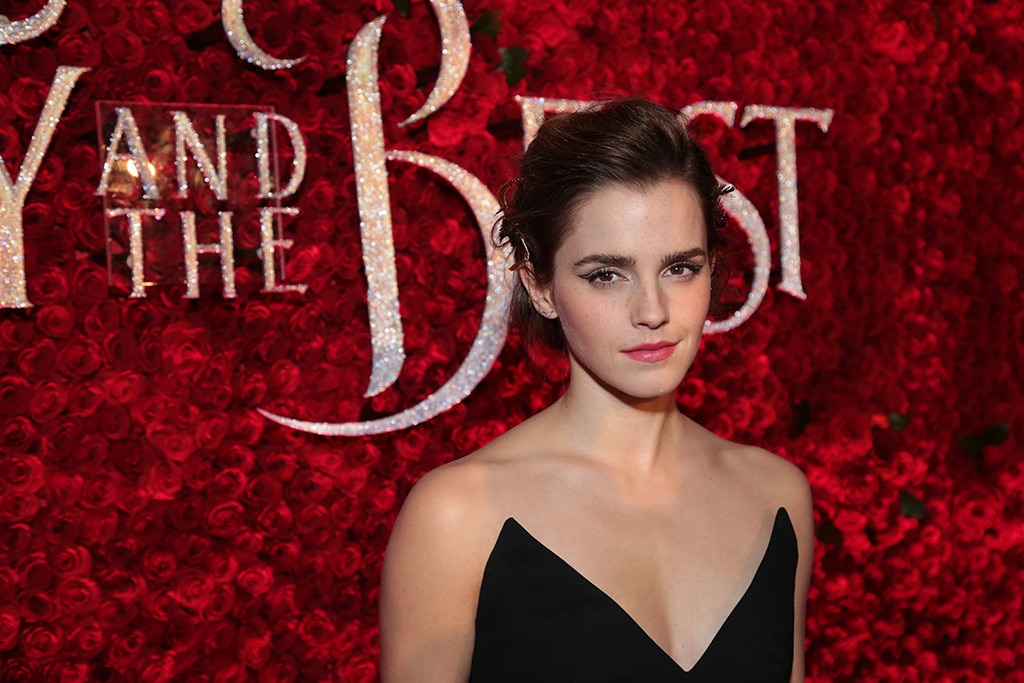 Alex J. Berliner/ABImages
Watson's team includes stylist Rebecca Corbin-Murray, who counts Cinderella's Lily James, The Crown's Vanessa Kirby and Game of Thrones' Sophie Turner among her celebrity clients.

The Beauty and the Beast press tour kicked off in Paris in February, and since then, Watson has been dressed in custom designs by Cienne, 3.1 Phillip Lim, Carmen March, Stella McCartney, Elie Saab, Louis Vuitton, Emilia Wickstead and others; each look was verified by Eco-Age. "I have this Instagram I created: It's called The Press Tour. It follows my journey promoting this movie," she said. "I'd been doing all of this research into sustainable brands, ethical brands, cruelty-free brands and fair-trade brands, and I was like, 'I feel like I've gathered all this information…' It wasn't easy to find or get ahold of…It's not easy.' I was like, 'I should make an Instagram and share it and chronicle my little journey.'"
"And if people are interested," Watson added, "then they're interested.""

It seems they are. Within a week of its creation, The Press Tour has received 382,000 followers.

For more from E! News' exclusive interview with Watson, watch the video now.

Walt Disney Studios Motion Pictures' Beauty and the Beast is in theaters March 17.