James Corden and Julia Carey are having a date night at the 2017 Emmys.
The Late Late Show host stopped by to talk to E! News' Jason Kennedy on the red carpet at award show where he revealed he has an important job tonight."I'm here with my wife and she's five months pregnant, so it's mostly just thinking of places that I could hide snacks," he said. "That's all I'm really doing, I walk around thinking, 'Where could I hide snacks?' Because she's gonna get hungry every seven minutes."

Back in July, a rep for the host confirmed to E! News that he and Carey are expecting their third child.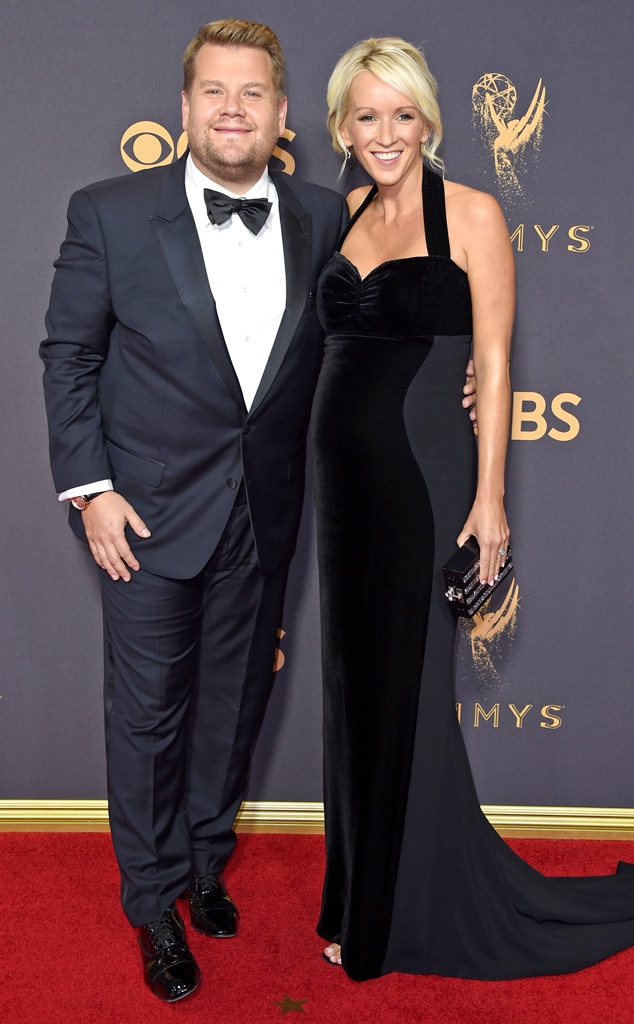 John Shearer/WireImage
When Kennedy tells Corden he's a good husband because he's prepared, the late-night host laughed."I don't about that," Corden said. "It's just I will face the wrath if she's not fed, no, I found her a nice seat so she's OK."

When asked how he manages to not feel overwhelmed by his success, Corden, whose show is already a winner tonight, explained, "Well I think you gotta just take it all with a bag of salt really. Do you know what I mean? It's not really real."
The host continued, "It's lovely. But you know nights like tonight are terrific for the whole team, for everybody involved in our show, for me, for my wife, it's wonderful. But when you kind of start thinking you're a bit of a dude than you really are, that's a really bad idea I think."Take a look at the video above to see Corden talk about his wife and their date night at the Emmys!
Don't miss E! News Monday at 7 and 11 p.m. and tune in to the Fashion Police 2017 Emmys Special, with guest co-host Erika Jayne, Monday at 8 p.m., only on E!