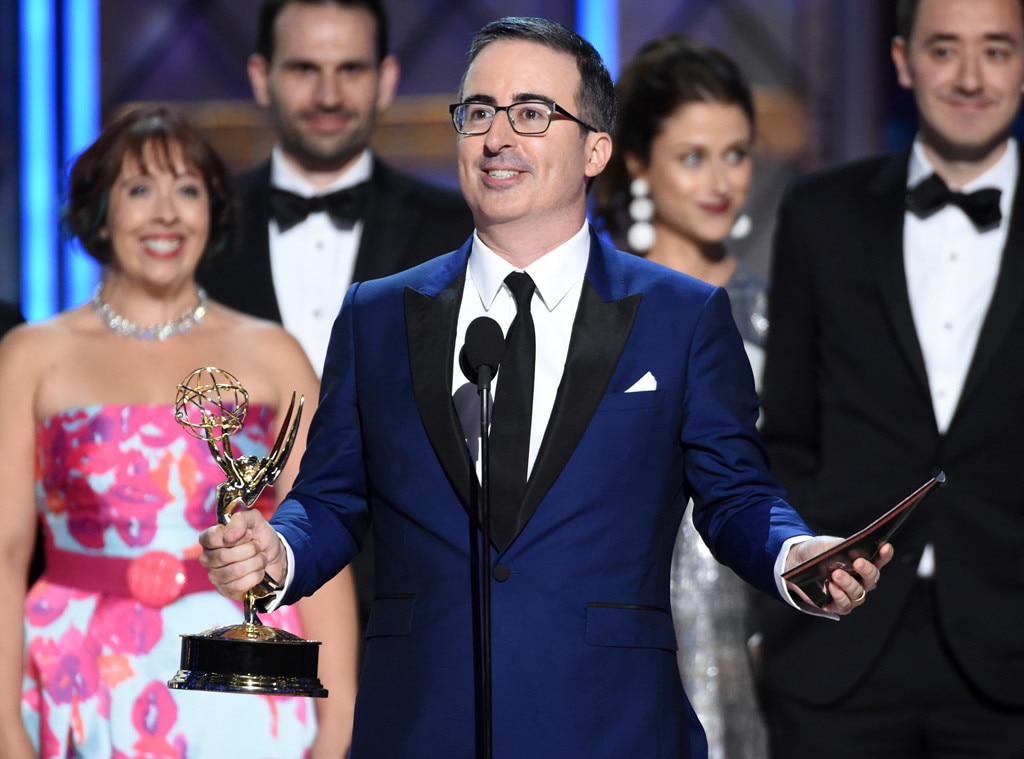 Phil McCarten/Invision for the Television Academy/AP Images
How you doin' tonight D.C. Public Schools?

Sunday night's 2017 Emmys was full of surprises as your favorite stars walked away with a few unexpected trophies.

But perhaps what got viewers scratching their heads at one point during tonight's telecast were the special shoutouts to one group of schools.

It all started when Dave Chappelle joined Melissa McCarthy onstage to present the award for Best Director for a Comedy Series.

"If you haven't heard, we are both Emmy winners this year. That's right and it is an honor to be amongst you all. I am truly amazed how many black people are here. I counted 11 on the monitor," Dave joked online. "I should also tell you this, I skipped rehearsal."
He continued, "Now I will read this teleprompter, please forgive me. Shout out to D.C. Public Schools. Here we go."

As it turns out, John Oliver was listening loud and clear. In fact, he decided to address it when accepting the award for Best Writing for a Variety Series.

"Like Dave Chappelle, I would like to unexpectedly thank D.C. Public Schools because I think it would be great if it started trending on Twitter for no reason tonight what so ever," he shared as the audience laughed. "So if you are tweeting about the Emmys, please use the hashtag #DCPublicSchools."

Lo and behold, when Hollywood speaks, the public sometimes listens up.
#DCPublicSchools became one of the top trends on Twitter throughout the live telecast. And guess what? The schools aren't mad.

"Us right now #DCPublicSchools #Emmys," the organization shared after receiving hundreds of messages. "What an unexpected honor! We'd like to thank our educators, our families, and of course, our amazing students. #emmys #dcpublicschools."

And for those who are curious to learn more, DC Public Schools recently launched their five-year strategic plan with a vision to have "every student feel loved, challenged, and prepared to positively influence society and thrive in life."

They also have a mission to "ensure that every school guarantees students reach their full potential through rigorous and joyful learning experiences provided in a nurturing environment."

Safe to say D.C. Public School is a big winner tonight.
Don't miss E! News Monday at 7 and 11 p.m. and tune in to the Fashion Police 2017 Emmys Special, with guest co-host Erika Jayne, Monday at 8 p.m., only on E!