Instagram
Before Kelsea Ballerini walks down the aisle, she celebrated in Las Vegas style.The country songstress, who is engaged to Australian country star Morgan Evans, gathered up her best gal pals and flew off to Las Vegas for a weekend of fun before the big day.

With a fitting bachelorette hashtag ready to go (how cute is #KBMETHERMATE?), Ballerini threw on a "Feyoncé" crop top and headed to Sin City. But first—a Bridesmaids impression.

"I'm ready to party with the best of 'em," she sang in the plane's aisle à la Kristen Wiig's character in the beloved comedy.
Once Ballerini and her bachelorette crew touched down, they had a packed schedule ahead of them, including a meet and greet with Las Vegas' resident triple threat, Jennifer Lopez. The girl gang caught J.Lo's "All I Have" show at Planet Hollywood and snapped some pictures with the songstress. "Don't be fooled by the rock(s) that I got," the bride-to-be cheekily captioned a selfie with Lopez.No Vegas bachelorette party would be complete without a daytime pool party. Ballerini assembled her posse (in matching one-pieces no less) and got into formation.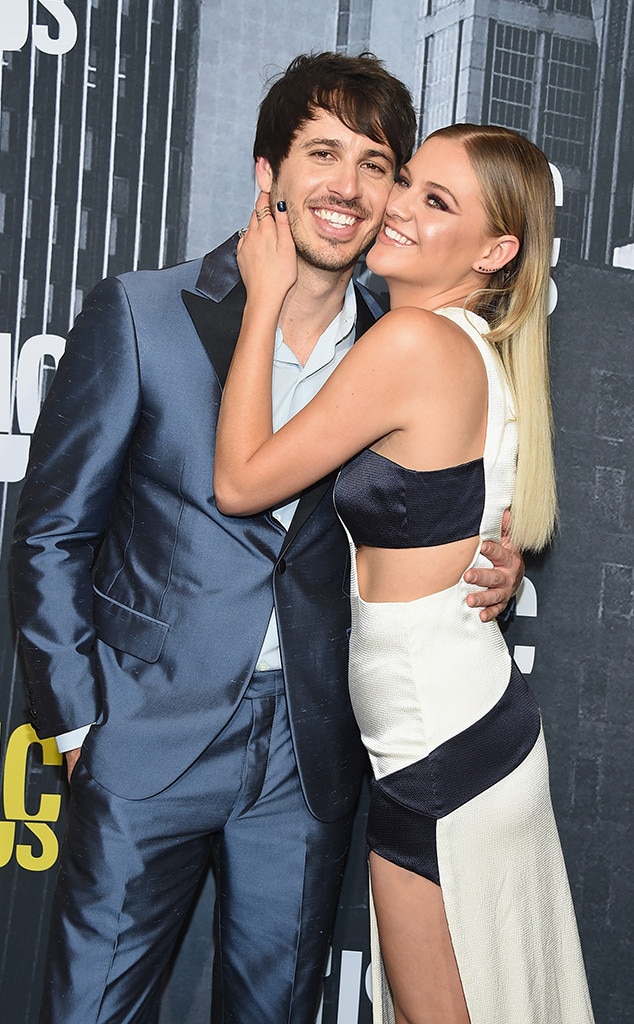 Michael Loccisano/Getty Images For CMT
In the star's words, "Friends that have matching wedgies together stay together." Ain't that the truth!The 24-year-old Grammy nominee accepted her beau's proposal back in 2016 on Christmas morning. "This morning, 9 months and 13 days later, he got down on one knee in the kitchen while I was burning pancakes and asked me to marry him," she announced on social media at the time. "Loving him has been the greatest gift of my life. And now I get to do it for life. #HeCalledDibs."
As their wedding approaches at the end of this year, Ballerini has decided their nuptials will be nontraditional—but one of her three wedding outfits will be white.As she told E! News in June, "The whole wedding will be pretty untraditional, so I think that having a long, white dress is the only traditional part we will have."

If her bachelorette party is any indication of what's in store, this wedding is going to be quite the event!