Go, Nicole Kidman!

The 50-year-old actress came out on top at the 2017 Emmys, taking home the award for Outstanding Lead Actress in a Limited Series or Movie for her role as abused housewife Celeste Wright in HBO's Big Little Lies.

The first-time Emmy winner and two-time nominee, who was also nominated in 2012 for the HBO biopic Hemingway & Gellhorn, graciously thanked her co-stars, Reese Witherspoon, Laura Dern, Shailene Woodley, Zoë Kravitz, Alexander Skarsgård, as well as her husband Keith Urban and their two daughters.

"Reese, I share this with you," she said. "Without you, I would not be standing up here. Thank you to the Television Academy for recognizing our show, for recognizing this performance. Thank you to HBO for never wavering in your belief in us. Thank you to the extraordinary cast and crew that we had. To Laura, to Zoë, to Shai, to Alex and Robin [Weigert], who were my intimate acting partners."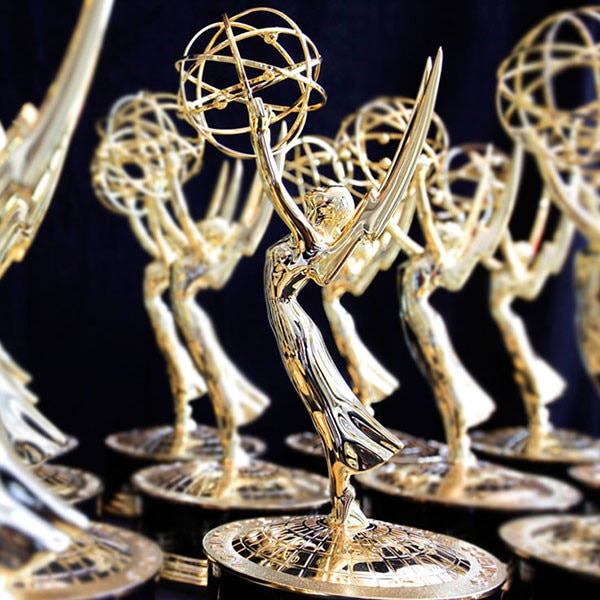 Read
Emmy Awards 2017 Winners: The Complete List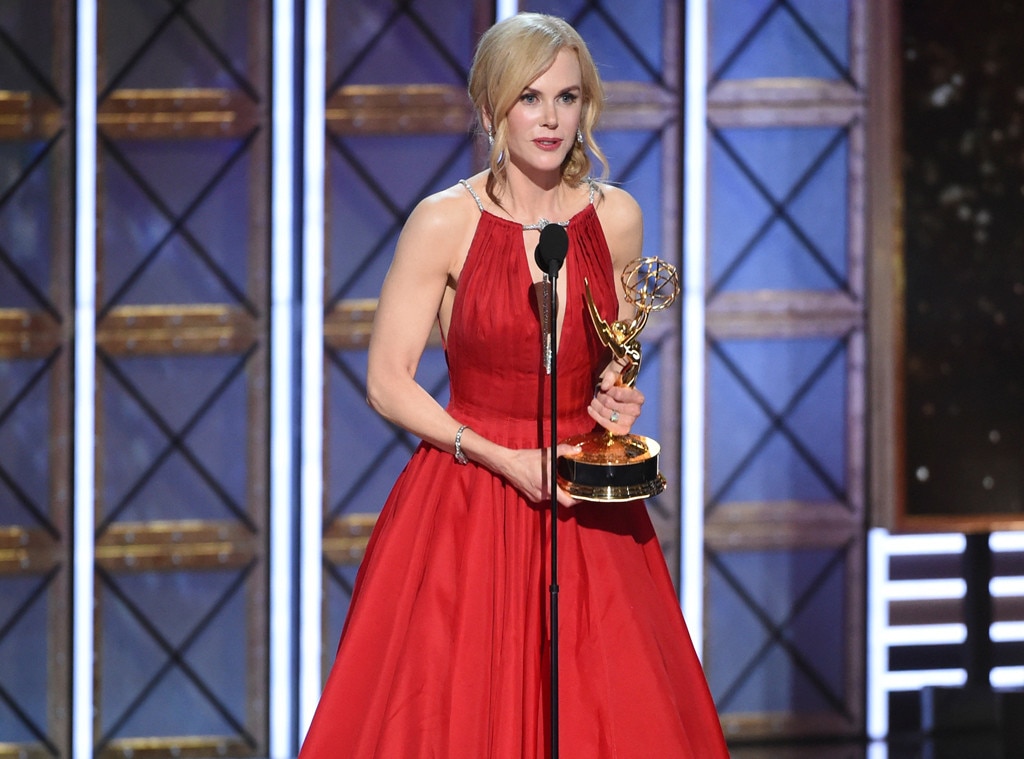 Phil McCarten/Invision for the Television Academy/AP Images
She continued, "I also am a mother and a wife. I have two little girls, Sunny and Faith, and my darling Keith, who I asked to help me pursue this artistic path and they have to sacrifice so much for it, so this is yours. I want my little girls to have this on their shelf!"

Kidman also took a moment to use her platform to talk about domestic violence, calling it a "disease."

"Also, I want them to know that sometimes when you're acting you get a chance to bring a bigger message and this is their contribution and your contribution," she explained. "We've shown a light on domestic abuse. It is a complicated, insidious disease. It exists far more than we allow ourselves to know. It is filled with shame and secrecy and by you acknowledging me with this award it shines a light on it even more. So, thank you, thank you, thank you. I bow down to you."
Her fellow nominees included Witherspoon (Big Little Lies), Carrie Coon (Fargo), Felicity Huffman (American Crime), Jessica Lange (Feud: Bette and Joan) and Susan Sarandon (Feud: Bette and Joan).

It was quite a special night for the HBO drama with Jean-Marc Vallée winning for Outstanding Director earlier in the evening and Dern and Skarsgård also picking up golden trophies in the Outstanding Supporting Actress and Outstanding Supporting Actor categories, respectively.
Don't miss E! News Monday at 7 and 11 p.m. and tune in to the Fashion Police 2017 Emmys Special, with guest co-host Erika Jayne, Monday at 8 p.m., only on E!